News
BOAI NKY PHARMACEUTICALS LTD. participates "2022 in-cosmetics" European cosmetics raw materials exhibition in Paris
2022-04-15 PViews:972
From 5th to 7th of April, 2022, BOAI NKY PHARMACEUTICALS LTD., a subsidiary company of Boai NKY Medical Holdings Ltd. (Stock Code: 300109), took part in the "in-cosmetics®Global" global personal cosmetics raw materials exhibition with a few new products. In this event, NKY released three new co-polymer products: PoliRez®, Nokesho® and DermaRez®, in which DermaRez® is a raw material product NKY has developed for skin care application. These new products launched this time enrich the variety of NKY products and provide customers of NKY with more options.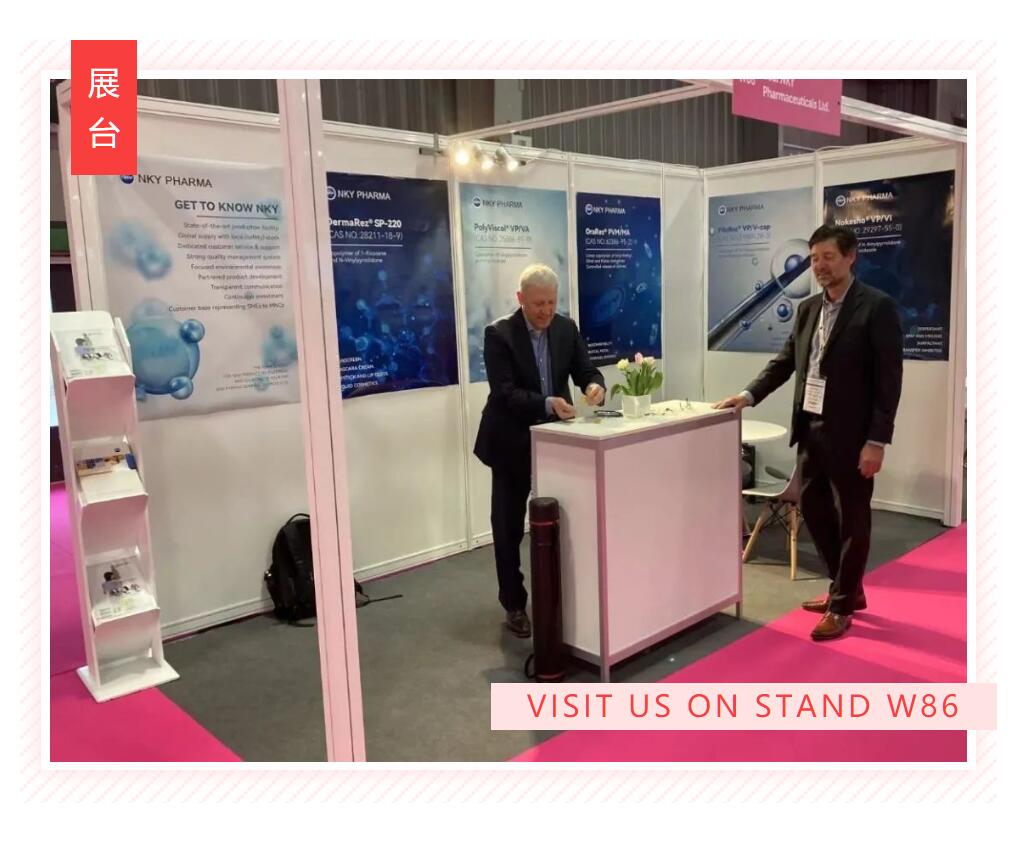 Get to know NKY
State-of-the-art production facility
Global supply with local (safety) stock
Dedicated customer service & support
Strong quality management system
Focused environmental awareness
Partnered product development
Transparent communication
Continuous investment
Customer base representing SMEs to MNCs
The right choice for new product development and sourcing of your PVP and PVM/MA commercial products.