News
New attitude of NKY in global raw materials exhibition
2017-10-25 PViews:997
In October 24th, the world pharmaceutical raw materials exhibition (CPhI Worldwide) was held in Frankfurt, Germany, in 2017. NKY medical group (NKY, stock code: 300109) subsidiary Boai NKY Pharmaceuticals Limited attend this global pharmaceutical industry event with a new attitude - the large special booth, 11 line up of international marketing team (including 5 employees from different countries overseas ) to participate in this event. Introduce the advanced and perfect products to the customers of the world with the new market strategy.
NKY Pharmaceuticals has always attached great importance to product development, continuously optimize the management level and product quality, and strive to improve the level of cleaner production and sustainable development, to become international renowned producer and solution provider of medicinal materials and functional polymer.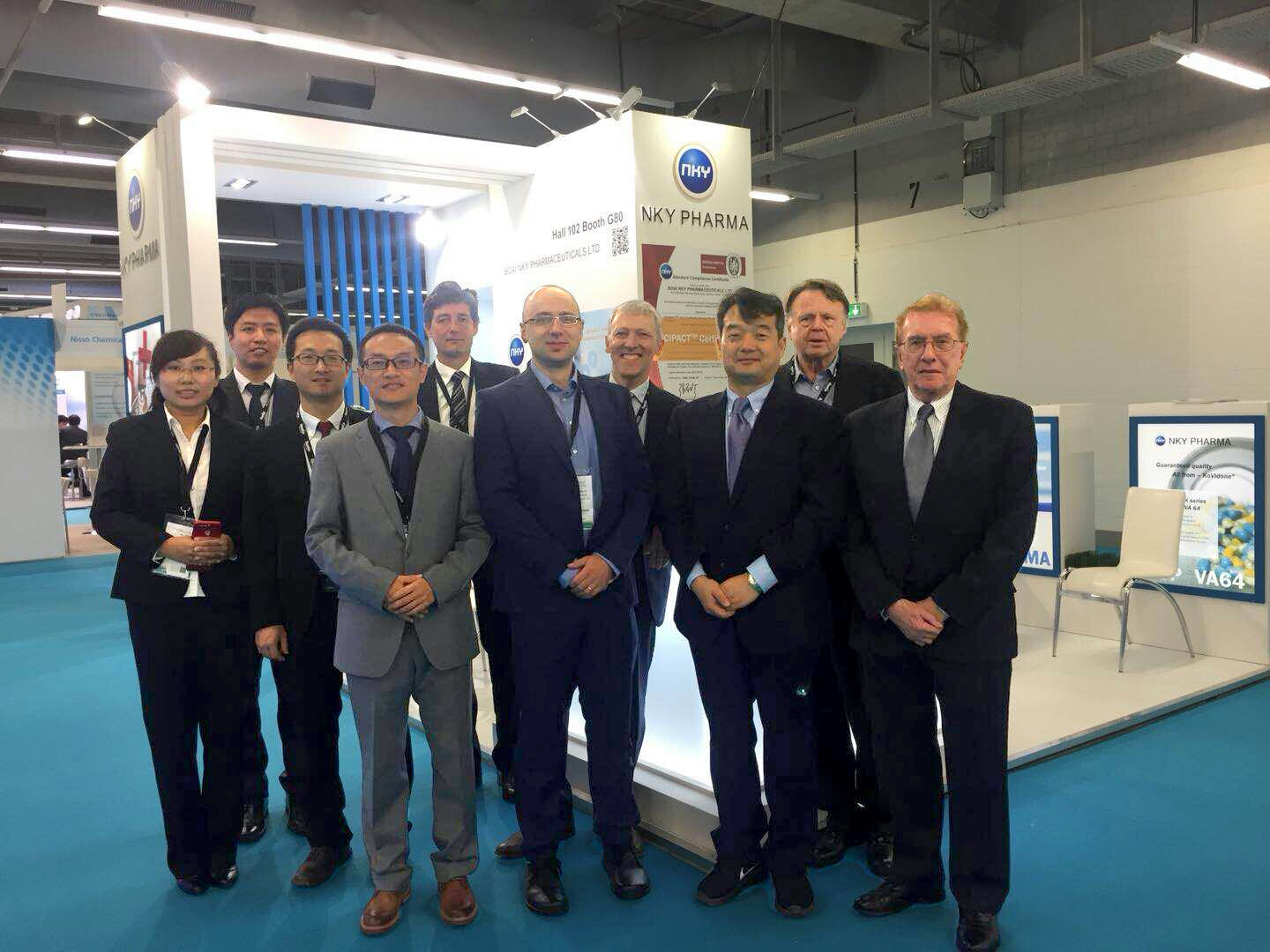 In this exhibition, vice chairman Wang Jianqiang of NKY medical group leading international sales team discussed and detailed analysis of market strategy, develop a new strategy for the international market, and long-term sustainable development planning route of NKY pharmaceuticals LTD. NKY PVP products and the OraRez products has attracted wide attention in the exhibition, we also promoted the new pharmaceutical excipients products of our partners.
This exhibition, the German subsidiary of NKY group added a new marketing power and will play a key role in the progress of European business in the future .